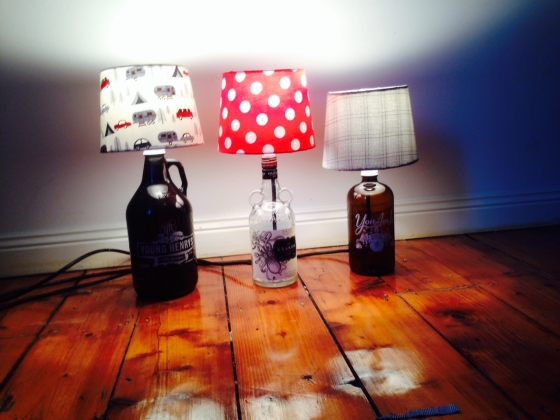 This week we had our second installment of the Make your own bottle lamp workshop. Juan from Mas des Treflel and Stewart from Australian Home Living lead the group through first learning how to make a pattern and cover a lampshade, before embarking on the electrical side of wiring up a lamp correctly.
This time we were able to provide a variety of bottles with young Mr. Falcon's in Glebe providing us with a collection of Kraken Rum bottles and Young Henry's providing us with their 2lt growlers and some limited edition 1lt bottles from a beer specially made for the band You am I - called Brew Am I. Plus they suck us a few bottles for a cheeky afternoon beer!
We think the results were fantastic. It was great to host such a lovely group at The Works on a sunny afternoon in Glebe.