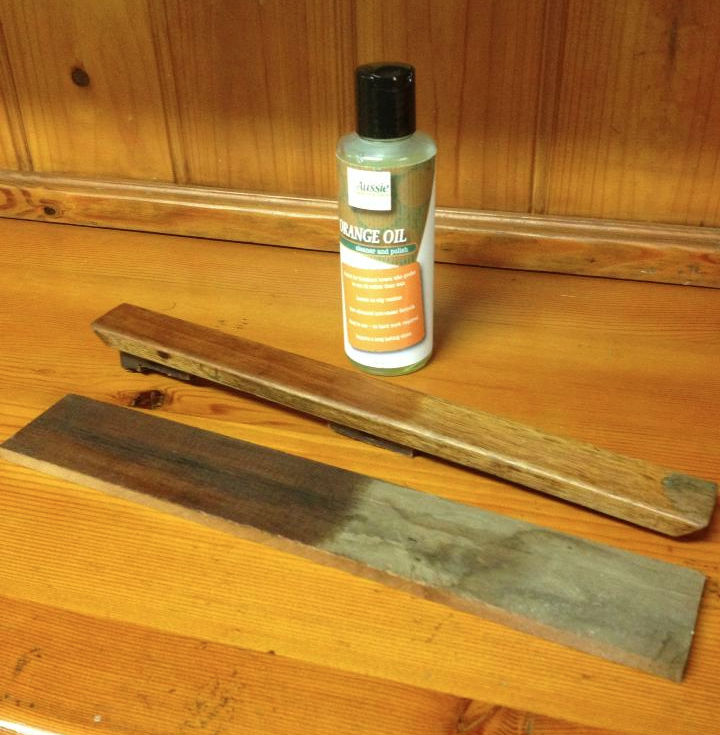 ​No two trees are alike and this is reflected in timber furniture. As a natural, organic product, timber must be fed and maintained to get the most out of your piece of furniture.
Currently in store we have a new range of products ideal for all your cleaning, oiling, waxing and general timber care.
The Aussie Furniture Care range is an Australian company with a passion for the natural beauty of timber furniture. Environmentally friendly, all products are silicone and petro-chemical free and we are pleased to announce that we now stock four of their products.
Orange Oil-250ml
For regular use whenever your timber furniture needs a quick polish. It leaves no residue and can be used on all wood tones. It is especially effective on unsealed timber to provide a natural sheen. With it's pleasant orange scent, Orange Oil has excellent cleansing properties and is perfect for removing sticky marks.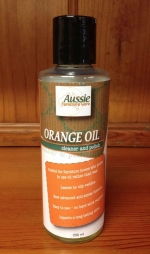 Furniture Wax-250g
Ideal to protect the finish of both rustic and antique furniture, it is best applied every 6 months to protect the timber from dirt and watermarks. Easy to apply with a soft, lint-free cloth and suitable for all finishes including painted furniture.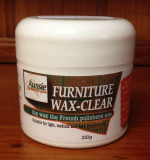 Reviver and Oil Polish-250ml
Excellent for putting some life back into furniture that is looking a bit tired or dry. Also perfect for removing small scratches. Specially formulated to nourish, enhance and brighten up medium to dark toned furniture.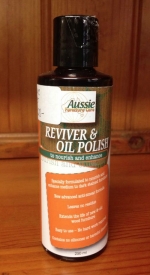 Quick Polish-250ml
Perfect for when your furniture needs a clean and wax between 6 monthly applications of wax.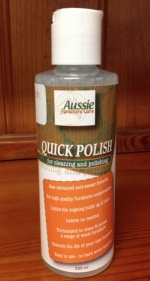 Our products range from $22 to $28, a small yet sound investment to protect and prolong the life of your timber furniture.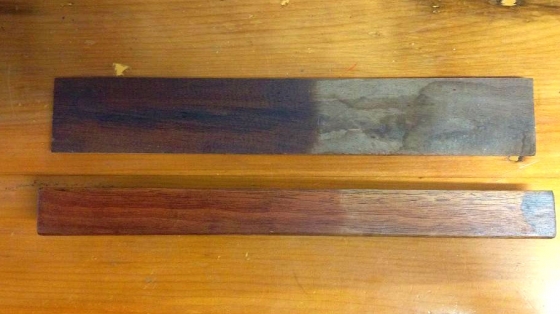 The before and after effects of a simple Orange Oil application. Egad! What a transformation!